HITN continues to grow in viewership in 2018 with meteoric growth that has increased viewership by over 118% versus viewership in 2017.
The Chart below shows how our ratings have grown in 2018.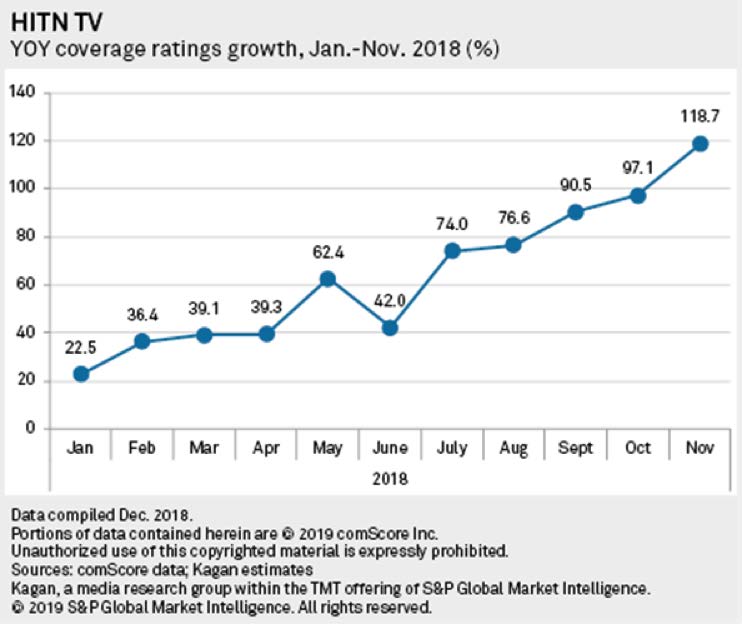 Our new show "Mundo Salvaje con Ron Magill" is one of the most popular shows on HITN TV with an average audience of 50,000 live viewers per episode. Other popular shows include Planeta Helado, Arabia Salvaje and Centro Medico.